DOWNLOAD VIDEO DIRECTLY TO YOUR DEVICE HERE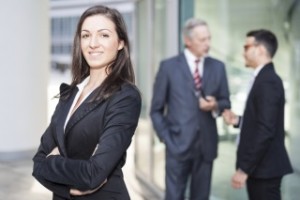 It's almost summer which means it's time to start the hunt for an internship. If you enter the words "summer marketing internship" into your Google search engine you will be bombarded with thousands of internship opportunities all over the US. To narrow your search, and find out what kind of internship suites you best, first ask yourself three things:
1. WHERE would you like to do the internship?
2. WHAT do you want to accomplish during the internship?
3. WHO would you like to intern with?
Once you answer these three questions you'll be better equip to quickly and effectively begin the hunt for the perfect summer marketing internship.
Let's start by addressing where would you like to do your internship. Usually, location is one of the biggest issues for international students looking for an internship. Decide if you need to stay close to your campus or if you'd like to live somewhere else over the summer. If you want to have the experience of living somewhere else during the internship, keep in mind that many internships are unpaid, so ask yourself if you can afford to live in a place like NYC or LA before pursuing internships there.
Next, lets take a look at narrowing your search by what you want to accomplish during your summer marketing internship. If you intern for a corporation you will learn how corporate marketing works, if you work with an app developer you will learn how the technology and app marketing industry works; you should decide what industry you're most interested in learning about and use that information to help guide you in your internship selection process.
Lastly, keep in mind that interning with a big name brand company will score you serious points when it comes time to apply for jobs. Interning for companies like Coca-Cola, Nike, Apple, and Google put you above the rest of the job hunters out there thanks to their name. However, keep in mind that interning at smaller companies might mean more hands-on learning for the industry you want to pursue. This means you will have a greater list of experience to bring to the table.
In the end, when choosing the perfect summer marketing internship you must ask yourself three things: WHERE, WHAT, and WHO? Once you've narrowed down where you want to intern and what you're interested in learning, you can determine who you want to intern with. Answer these questions and consider yourself ready to begin the search for your perfect internship!
Not sure if you should find an internship? Do a bit more research on what to expect from a summer internship and how it can benefit you.